We know you're tired of waiting for Halloween to get your fix on scary stuff, so we're looking at a great bunch of maps that will send chills down your spine! Our Horror Map Codes focus on maps that you can either play solo or with friends and take on a spooky atmosphere that will have you on the edge of your seat.
Fortnite Scary/Horror Maps List
Here's our list of Fortnite's Best Horror Map Codes:
Do you have a Fortnite Course you love? Send it to us at [email protected] with a description of why, and we'll add it to the list while giving you credit!
One Last Sacrifice - Part 1
Don't let the video trick you, this map will make you jump. The premise is that you have just inherited a farm from the Green family, and decide to stay the night in your new residency. Things start to get interesting and then down right horrifying as you proceed through the story. It starts off slow, but if you like getting scared, it's worth the wait!
Jigsaw the Nightmare 2
In this Fortnite map adaptation of the popular horror franchise Saw, players must investigate a terrifying and dark subway tunnel. Witness the horrific scenery and eery atmosphere as you search for clues and solve Jigsaw's puzzles, all to solve a mysterious murder. Or are you doing it to survive?
Guardian of the Puzzle
Guardian of the Puzzle was released in October 2021 and has already climbed the ranks to be featured in the Discovery Tab on Fortnite. This is a horror puzzle map where you must explore a run-down complex to fix a giant robot that seems to set on making you jump. If you like puzzles and jump scares, this map is perfect for you.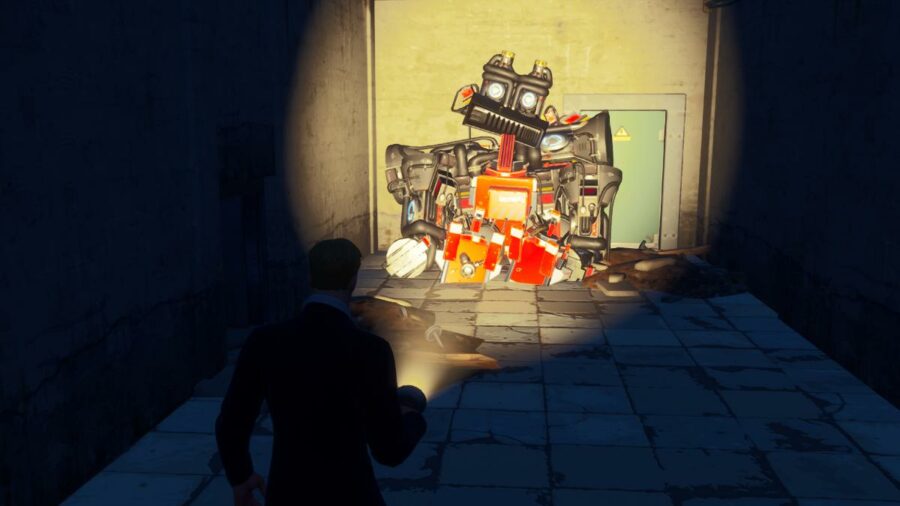 Emily Wants to Play
Scare! The 13th Part II
Metro Zombie Invasion
On this fun creative map, squads up to four players must work together to fend off waves of zombies while they upgrade their gear, patch themselves up, and save enough coins to access and fix generators. Seems easy enough, but the more players you have, the harder it is to gain enough coins for each upgrade. Players have to fix four generators then destroy the zombie spawner to complete the map. This is a fun, simple game to improve your Fortnite party's communication skills!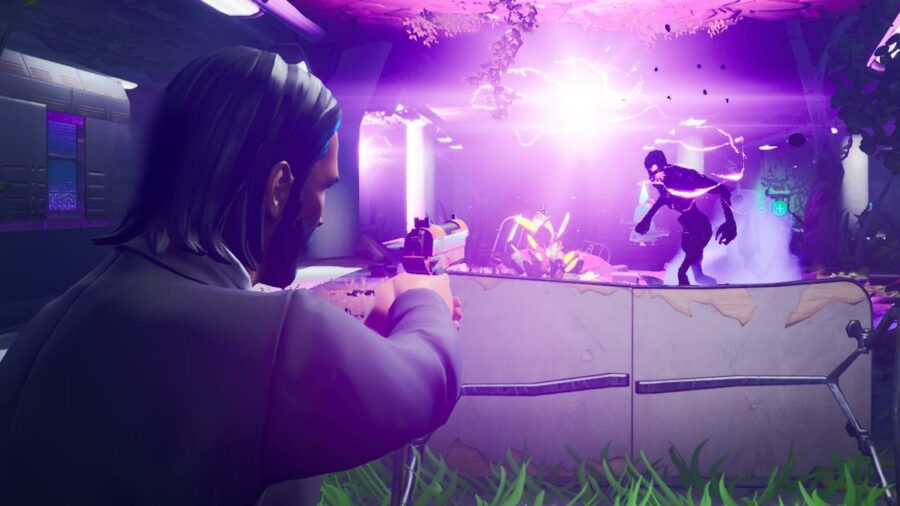 Choices
Choices strongly reminds us of the Saw movies, in that you face tough decisions that might make you second guess who your friends are, or even yourself. You must play this game with at least one other person, which means you may have to make sacrifices you wouldn't expect. This is, of course, a Fortnite map, so nothing is permanent. Still, it's a fun map to play with your friends!
The Backrooms
In this creepypasta-esque map, you are trapped in a simple maze of walls. Your only goal is to escape the horrors that are lurking the halls with you. Throughout most of the map, you'll be certain you saw something out of the corner of your eye, but when you take a second glance, it's not there. If you've ever wanted to question your own sanity, this is the perfect map for you!
Mannequin Warehouse - The Night Shift
Mannequin Warehouse manages to recreate the spooky and heart-racing action of Five Nights at Freddy's. In this map, you must keep track of mannequins that seem to be moving on their own, and prevent them from getting to you. You're pressed for time and battery power, so be careful!
Evil 21 Awaits: Samantha
First-person mode really tends to drive home the feeling of fear on a horror map. This first-person, black-and-white mystery/horror map is no exception. If you're brave enough, try to uncover the mystery and make it through to the answer. Evil Awaits is a popular map series created by jkr_julian. Be sure to check out the other maps in the series!
How-to Use a Creative Code
Once you load up the game, you will be given the three options on what you want to play (Save the World, Battle Royale, and Creative). Click the creative option and then click PLAY and then CREATE (don't start a server if you want to play solo).
Once it has loaded, you will see an Orange Rift that will take you to islands where you can create custom maps. We don't want this right now, so look around for the featured portals. Fortnite now puts you in a custom portal area, so you might need to seek it out a bit. Find the portals with the console in front of them and interact with one.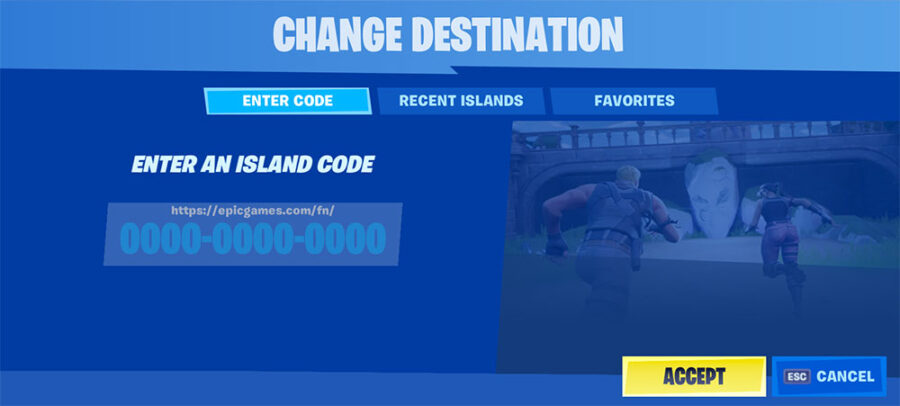 From here you can either select one of the codes you've added to your favorites, or you can paste a code you have at the end of the URL. Click "Accept" and it will load up the island of your choice. You can then run into the rift and it will transport you to it!